Find Out Now, What Should You Do For Fast SPANISH GOLDEN VISA IN 10 QUESTIONS?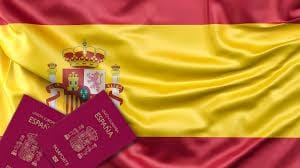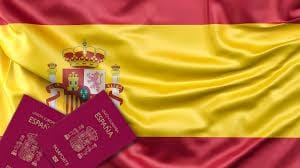 Find Out Now, What Should You Do For Fast SPANISH GOLDEN VISA IN 10 QUESTIONS?The Spanish Golden Visa is now available to non-EU nationals who fulfill the Spanish government's requirements. The objective of the law is to stimulate foreign investment in Spanish real estate.
Who Can Qualify For A Golden Residence Visa In Spain?
Any non-EU national who invests in Spain in accordance with the new law recently passed by the Spanish government. What are the requirements? Purchasing one or more properties, with a minimum value of 500,000 Euros.
Can I Buy More Than One Property?
Yes, you can purchase more than one property as long as the minimum threshold is above 500,000 Euros. (For example, you can buy 5 apartments for 100,000€ or just one property of 500,000€ price)
Can I Obtain Finance To Purchase A Property?
Yes, but any finance required, must be over and above the initial 500,000 Euros, which you must possess
Can I Sell Or Rent My Property?
Yes, you can sell your property, but if you sell your property at any time during the first five years, you will lose your Visa. However, you can sell your property and buy another one as long as you maintain the 500,000 Euros threshold. Alternatively, you can sell it after 5 years. Regarding the rent, there are no restrictions on property use. Investors can use the property in any way that is legal according to planning permission, zoning laws, and so on.
How Long Can I Stay In Spain?
As long as you wish. There is no obligation to spend a minimum amount of time in Spain, so investors can remain tax residents outside of Spain, whilst benefiting from Spanish residency and the freedom of unlimited travel and stays in the EU.
Can My Family Come With Me?
Yes, the spouse and children under 18, (or older disabled children) may also apply for permits at the same time or after the principal applicant.
How Long Does The Visa Last?
The first step for investors will be, to apply for an investment Visa. This Visa will be authorized by Diplomatic Missions and Consular Spanish Offices and can be issued for one, two, or multiple entries into Spain. Once an investment has been made, and after the first year, investors can apply for authorization to live in Spain for two years, renewable for another two years after that (and so on), as long as the investment threshold of €500,000 is maintained. After five years of continuous residence, investors can apply for permanent residence in Spain.
Can I Use My Spanish Visa To Travel Through Europe?
Yes. Applicants who qualify and obtain the Visa will be able to travel freely throughout the Schengen zone. They can transit and enjoy free movement in the Schengen area for a maximum period of three months (90 days) per half-year from the date of first entry. The Schengen area is made up of 26 European countries. Some countries are part of the European Union but do not belong to the Schengen area, such as the United Kingdom and Ireland. Other countries, like Norway and Iceland, are not part of the European Union but are part of the Schengen area following a cooperation agreement signed with the Schengen States.
How Do I Proceed?
The first step is to apply for a 90-day tourist Visa in your own country. This will enable you to visit Spain and look for possible investments. Once having decided on your investment, an application for a one-year Visa can be presented to the Spanish Consular Offices throughout Spain. Proof of ownership of a property, bonds, stocks or shares will have to be presented with your application. Applications will be responded to within 20 working days from the submission of the application. If there is no answer in this period, the application shall be considered accepted. The applicant must fulfill the following conditions: Not to have entered or stayed illegally in Spain, or been refused entry into any Schengen countries.
18 years or older.
No criminal record.
Not listed as undesirable in Spain.
Public or private health insurance is valid in Spain.
Economic resources to support the applicant and dependents.
Authorization or Visa processing fee.
Vendome International Property Will Help You Get Your Spanish Golden Visa :
We will provide you with the best residential locations and help you to find exceptional properties and good offers. Those Articles Will Be Helpful When You Decide To Own A Property In Spain and get your Spanish Golden Visa: What Will Cost Me To Own A Property In Spain?FAQ – To Buy A Property In SpainHow To Buy A Property In Spain Are You Thinking To Buy A Property In Spain Let's Get In Touch, We Have Many Options For You!